Virtual Desktop Girls brings you collection of over 250 free sexy desktop girls. You can browse all their free pictures and grab the ones you like to have them strip right on your desktop! Helena 2 strips on your desktop. Download Helena 2 girl on your desktop for FREE.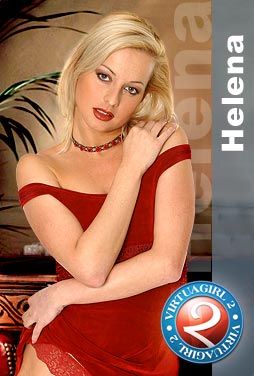 Helena Take2

Origins: Budapest/Hungary
Height: 5.6
Weight: 137
Age: 27
Vital Statistics: 33/23/34

Well hello there, aren't you a handsome bunch of guys! I'm Helena from Budapest, a beautiful city in the east european country of Hungary. And believe me, where I come from, women are hungary for sex! There are three times more women than men in my country and it's starting to become a serious problem. Women are getting very horny and desperate and there's just not enough men around to satisfy their sexual needs and desires. So, if any of you guys are looking for love, go to Hungary!